National / International Results


We are the UK largest Independent Mercedes Specialists, we supply parts to private and trade customers all over the UK. We have a fully equipped Workshop with the Star Comput...


Bring your classic Mercedes-Benz to Hemmels for the world's finest craftsmanship and restoration works. Whether you opt for the full Neugeboren Process or a Selected Rest...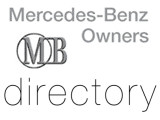 I specialise in Mechanical Fuel Injections and Carburettors. Although I live in Shropshire, I am more than happy to travel to you especially to help a classic Mercedes back o...


YOUR ONE STOP SHOP FOR ALL THINGS SL, SERVICE & RESTORE, SALES, HIRE & PARTS Choose from a wide range of superbly prepared SL's each with a 12 month guarant...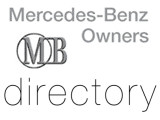 .


Tyres from budget to Performance tyres, fitted or delivered. Elite Direct stock all major brands from 10" to 24" tyres. High quality budget options like Sava and Na...


At Hilton & Moss, our team has unrivalled knowledge in the restoration and preservation of Mercedes-Benz classics. We also provide: Servicing, repairs, upgrades, MOT'...


MSL Performance specialise in performance tuning and car parts for all makes and models of vehicles. We also specialise in DPF removal, which improves both Performance an...


PCD offers a wide range of services, Why not take a look around our website to see what kind of work we offer WE can now offer the fitment of trackers to any ma...